While so much hue and cry has greeted the planned take over by the Assets Management Company of Nigeria, AMCON, of Cross River's premier business and leisure resort, Tinapa, conceptualised to act as a catalyst and boost the economy of the state, not many people realise that at some point leading up to the arrival of AMCON, Union Bank of Nigeria had made moves to takeover Tinapa and sell it off in bits and pieces.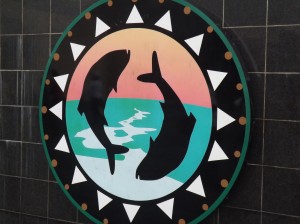 The move by the bank, sources told calitown.com was meant to help it recover a huge part of the N25 billion loan that Cross River State used in financing the project. The bank's takeover plan included auctioning off plots of land to individuals at the 265 hectre property, the sale of the hotel at the resort and other property, a move the CRSG resisted, pushing instead that the bank convert the debt to equity.
This disagreement midwifed a series of litigations, claims and counter claims by Union bank and the CRSG, with the latter settling to service the loan with an undisclosed amount, an arrangement that worked until Cross River lost her oil wells and was unable to keep up with the servicing of the debt.
Sources within Tinapa say the decision to let AMCON take over the resort is "a proactive attempt by the state government to make the resort what it should be instead of continuing to make payments without returns". In the AMCON deal, calitown.com was told, "85% of government holding will be transfered to AMCON, the public will take 5% while government will retain 10% holding". In order that Tinapa realises her full potential, the source continues, "government has gone ahead to develop cluster projects that Tinapa can leverage on". The source listed the Calabar International Conference Centre, among others, as part of government's cluster projects.
Government has however remained silent on the fate of the funds deducted from the 18 local government councils, to fund the Tinapa project and eyebrows have remained raised.
© 2013, Admin. All rights reserved.
Clap
Well done!