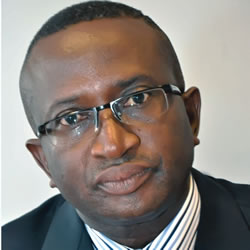 While cracks in the Cross River State PDP widen, it appears attempts within the party to stop Senate Leader, Victor Ndoma-Egba from a record fourth appearance at the Senate may be heading for the rocks, Presidency sources say. Ndoma-Egba is believed to be among an elite group of close to 40 senators, the Presidency has tipped to return because of "their capacity to stabilize the Senate, added to their experience and legislative competence" sources say.
This position was arrived at after what one www.calitown.com source said was "an intensive three-hour meeting between some senators, top PDP officials and the President". Ndoma-Egba and co are thought to have sold the idea to the President that it will benefit the country more if seasoned legislators hold sway in the legislature. "You know, the idea of first timers dominating our legislature is not very healthy and this is what Ndoma-Egba and co are harping on, even though most of the senators are daggers drawn with their state governors over the control of party structures in the states", another source said. This proposition has gone down well with the Presidency and a process has been set in motion to address governors with cases like Ndoma-Egba's, so the party can water down raging political disagreements in such states.
For supporters of another senator from CRS, Bassey Otu, this is cheering news as Otu may also be heading back to the senate on the back of this development. Ben Ayade who represents the Northern senatorial district in CRS, though accommodated by the development, may have an uphill task walking back into the red chambers as his political fate is yet to be decided following his decision to run for governor of CRS.
Clearly, this development will throw spanners in the ambitions of John Owan Enoh, who has been angling to unseat Ndoma-Egba, just like Gershom Bassey hopes to give Otu a run for the office. While Enoh and Bassey seem to have the backing of state governor, Liyel Imoke and the party structure in the state, Ndoma-Egba and Otu have largely relied on national party connections. Otu, has added advantage with a fanatical cult of followers in his constituency who seem sworn to have him return as their representative.
© 2014, Admin. All rights reserved.
Clap
Well done!