Just so you may know, calitown.com lines all nine out, the men and woman steering the Cross River State political 'van'. You may have your doubts, even your list but this assemblage is die in the wood correct. Check it out!
Elected governor since 2007, this son of the late Dr Sam Imoke, has subtly asserted himself as governor from a 'slow' point, taking measured steps and demonstrating along the way, an uncanny understanding of the state's political terrain. He has stunned pundits silly and pushed his wishes through. Visibly, his political 'wakabout'  his insistence on consensus candidates in elections has left many gnashing their teeth and then, a few others smiling. As he winds down his eight-year term, calitown.com, predicts a few grind down political punches coming from him. Don't say we didn't warn you.
OBIOMA LIYEL IMOKE:


A woman they say is like a tea bag, you can't tell how strong she is until you put her in hot water. In the hot water of CR politics, Obioma  has demonstrated her strength, ask established politicians and political upstarts who have ignored her. They all have one testimony… their ambitions all burst like a fickle bubble. Four women may become heads of local councils in the state (very soon)… Emm, can you see Obioma's hand anywhere?
GERSHOM BASSEY:


He is  Chairman, Strategic Policy Advisory Committee, CRS and the CRS Water Board. Bassey is the third 'leg' in the political trioka of Duke, Imoke and Gersh, as allegedly formulated in a blueprint containing a 24-year development road map for CRS. The document is touted to also contain a political succession plan that accommodates this trioka. Duke has breasted the tape, Imoke is coasting home and Gersh is…? His house is a political Mecca of sorts and political decisions out of the Southern Senatorial District of CRS always carry his imprimatur. Don't doubt us.
VICTOR NDOMA-EGBA:


The Leader of Nigeria's Senate and Senior Advocate of Nigeria, represents CR Central Senatorial District. While defying an unending stream of political permutations, he has held unto his seat and district with a grip that does not indicate he has plans to abdicate soon. Backed by a financial war chest he doesn't easily make available, good fortune and his calm disposition have combined to keep him politically relevant. Ndoma-Egba's political string pulling, though not always visible, cannot be ignored. We hear he still has eyes on returning to the Senate and becoming …, we don't know.
PRINCE BASSEY OTU:


He will always tell you that his election, against the wishes of most powerful forces in the state, came through the support of the ordinary people and that it places a huge burden on him to deliver. He is the General of the Southern Senatorial District political 'Army'. Those who think he should run for governor may have a case.
HON OWAN ENOH:


Listed recently as one of Nigeria's 50 Most Outstanding Legislative Icons, Enoh who represents Obubra/Etung Fed. Constituency, is regarded as the next big thing from the CR Central Senatorial District because of his ability to penetrate politically and offer his stupendous wealth, acquired over a political career spanning 16 years. You better not fish in his backyard, the outcome may be bad for you.
VENATIUS IKEM: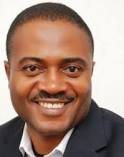 In one moment of indiscretion, he lost his Executive position in CRS but didn't lose his clout. He was PDP's National Director of Publicity but is now at the head of a crop of 'managers' directing energies at picking the candidate from CR's North, to run for governor. He recently in an interview say he sees somebody (don't ask) "falling into the infamous long line of those I have assisted into office who typically exert wasteful energies trying to undo me". We do not need to tell you he is fiery and needs to be on your side.
ELDER BOLAJI ANANI:


This UNN biochemistry major has been involved in the drama, intrigues and power play of CR politics, since when? (think). Believed to have unfettered access to Gov. Imoke, he has used that to mentor to prominence, the political careers of many as well as obliterate those of others. He functions as a national officer of the PDP and often those who know, avoid getting into a fight with the soft spoken Elder.
ALEX EGBONA:


They say he is "an enigmatic and dynamic technocrat whose achievement in life have been driven by excruciating hardwork and experience". Take all the grammar away and be introduced to Gov. Imoke's Chief of Staff. He is the governor's man any day and an ally in the Imoke political 'dynasty'  worth having . Aso may be his next port of call, but can we just wait and see.
© 2013 – 2014, Admin. All rights reserved.
Clap
Well done!